Solar in Your Community Webinar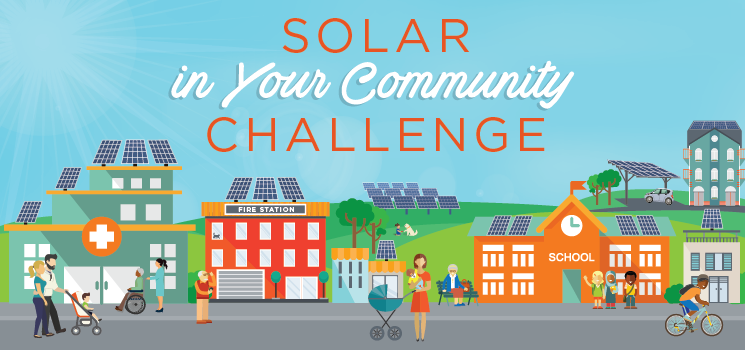 We had an great webinar and discussion with about 30 interested Vermonters about the Solar in Your Community Challenge yesterday.  If you couldn't attend or want to revisit it watch the webinar here
The Solar in Your Community Challenge is offering $5 million in cash prizes and technical assistance over 18 months, for communities to work together to create replicable, innovative business and financial models that expand solar to low- and moderate-income households. Because not all Americans own their rooftop, the Challenge aims to spur the development of inclusive solutions—like community solar—to help even more Americans go solar.
There are a few ways you can participate:
Create a team: Work with local businesses, nonprofits, schools, and community leaders to either develop a portfolio of solar projects or create new programs that extend solar access to LMI households and nonprofits.
Become an expert: Provide coaching or serve as a subject matter expert to teams as they develop their projects throughout the Challenge.
Applications for teams and experts are due March 17. Team applications include a three-page written application, a short video, and a short public-facing description, that describes your project or program's impact.
If you have any questions you can contact AmeriCorps member Katie Emerson at kemerson@vnrc.org or the Challenge team directly at solar.community@ee.doe.gov.