Public Service Department Hearing on Bennington County Energy Plan
Public Service Department Hearing on Bennington County Energy Plan
After two years of work, numerous public meetings, and two public hearings held this past March, the Bennington County Regional Commission adopted its new Regional Energy Plan. The Commission then submitted the Plan to the Public Service Department for a "certification" that the plan (together with the comprehensive Regional Plan, adopted in 2015) is consistent with the requirements for a regional plan laid out in Act 174.  A positive determination by the Department will allow these regional plans to have an elevated "substantial deference" standing during Section 248 proceedings regarding the siting of new energy projects in the region.  It also would allow the BCRC to review municipal energy plans for the same Act 174 certification (otherwise, towns and villages will have to submit their plans to the Public Service Department for a determination).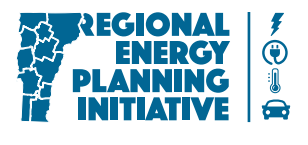 The Public Service Department currently is accepting comments on the BCRC's plans, and is holding a public hearing on the plan review on May 31 in Bennington . Please consider attending the hearing as it will be helpful for the Department to hear from energy committee members, and from the municipalities that we are working with to improve energy planning locally.
Hearing location:  The public hearing will be conducted in the Third Floor Room of the Bennington Fire Department Facility at 130 River Street, Bennington, Vermont. The hearing site is accessible for individuals with disabilities.  Please contact Sunni Eriksen for more information (802) 828-5871.
Public comment:  The public is encouraged to submit written comments regarding this request to the Department via email planning.standards@vermont.gov.  Please include BCRC's Determination Request Comments in the subject line.